The Sherwin-Williams project team is currently implementing the EPA-selected remedies for the Residential Properties and Route 561 Dump Site units located in Gibbsboro and Voorhees.
Sherwin-Williams contractor is performing the EPA-approved scopes of work with oversight by the Army Corps of Engineers acting as EPA's on-site representative. Work hours are from 7:00am to 5:30pm Monday through Friday. Occasionally work is performed on Saturdays.
Excavated soils and sediments are being transported offsite to an EPA-approved landfill. Perimeter air monitoring is performed during excavation and trucking operations and soil handling areas on all properties to verify that dust levels are within acceptable levels established under the perimeter air monitoring program approved by the EPA. Vibration monitoring is performed to confirm that construction activities are within acceptable practices.
Residential Properties Unit Update
Week of: April 12, 2021
Gibbsboro Work Area
Restoration activities are substantially complete on two residential properties located on West Clementon Road in Gibbsboro. Restoration activities continue on a privately-owned pond and a portion of Hilliards Creek. Gibbsboro's Police Department continues to provide traffic control support as needed to minimize disruptions to the neighborhood.
Voorhees Work Area
Remediation and restoration activities at six properties located along Kirkwood Lake are complete.
The project team completed initial preparations and setup for remediation activities on five additional properties along Kirkwood Lake. Sheet pile installation is underway along with excavation and backfill activities. Excavation and backfill activities are expected to be completed by the end of the week. Restoration will follow.
A construction support area continues to be utilized at 1219 Gibbsboro-Kirkwood Road. The Voorhees Police Department will provide traffic control support as needed to minimize disruptions to the neighborhood.
Route 561 Dump Site Unit Update
Week of:  April 12, 2021
Remediation activities are complete on the Route 561 Dump Site and the adjacent commercial plaza. Restoration activities are also complete, with the exception of final paving which will take place in the spring.
Remediation activities continue along White Sand Branch between Route 561 and Berlin Road. Remediation of the White Sand Branch stream corridor will continue over the next few months.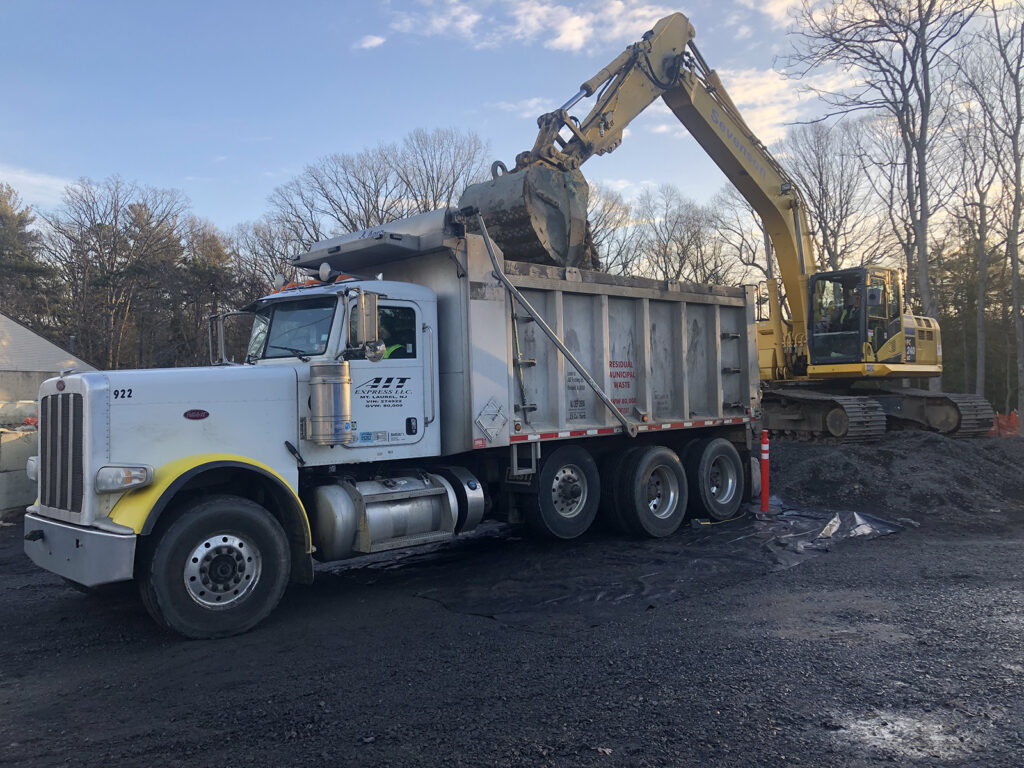 Contaminated soils are excavated, stabilized as needed, and trucked off-site to an EPA-approved landfill.
Excavation areas are backfilled and returned to pre-construction topography.