The Route 561 Dump Site project unit includes the undeveloped Dump Site property and portions of three commercial properties located on Route 561 (S. Lakeview Drive) in Gibbsboro, as well as the White Sand Branch stream corridor extending from the outfall of Clement Lake to the United States Avenue Burn Site.
According to historical records, the Route 561 parcel was used as a dump for waste materials from operations of the paint and varnish manufacturing facility from some time prior to 1935 until 1946.
The White Sand Branch stream originates at the outlet of Clement Lake and flows south through the former Dump Site into an underground culvert beneath Route 561, after which the stream re-forms as a distinct branch and continues to flow through a wooded area eventually entering the United States Avenue Burn Site and ultimately emptying into Bridgewood Lake.
The Remedial Investigation and Feasibility Study for the Dump Site unit were completed in 2016 and EPA released its Decision Document for the remediation of the Route 561 Dump Site unit on September 26, 2016.
The EPA-selected remedy includes the following components:
Excavation, transportation and off-site disposal of contaminated soils;
Backfilling of excavated areas with clean fill and top soil;
Replanting of vegetation;
In-kind replacement of property amenities disturbed during construction;
Excavation, transportation and off-site disposal of contaminated stream sediments;
Restoration of the stream corridor and associated wetlands; and,
Placement of institutional controls and deed restrictions to limit exposures to residual contamination remaining at depth, on certain properties as agreed to with the property owner.
Active remediation is complete and Sherwin-Williams is finalizing the administrative reports and filings. Sherwin-Williams will monitor the wetlands restoration areas for a minimum of five years to ensure permit obligations are met. In addition, institutional and engineering controls will be monitored and maintained longer-term.
Remediation of the Dump Site Fenced Area is complete and the stream corridor has been restored and associated wetlands have been replanted. The wetlands restoration will be monitored for a minimum of five years.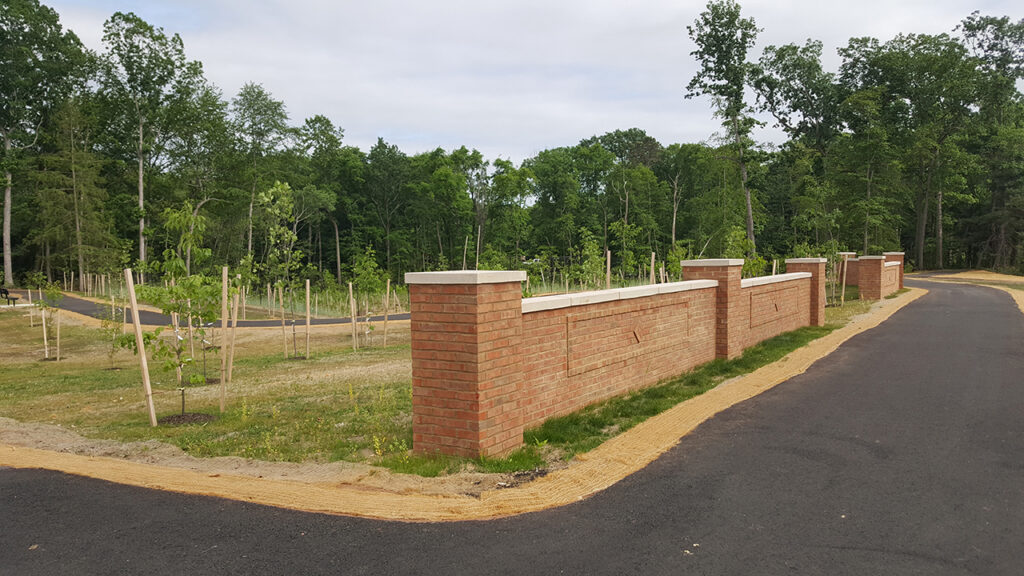 Installation of streetscape improvements, multi-purpose trails and the establishment of a park created a new amenity for the Gibbsboro community.